Transition Trucking: Driving for Excellence Award
In an effort to curb the driver shortage and create immediate jobs for transitioning military personnel, the U.S Chamber of Commerce Foundation's Hiring Our Heroes Program (HOH), Kenworth, and FASTPORT have come together to award a fully-loaded 2018 T-680 truck to a deserving veteran who enters the trucking industry.
The search for America's top military rookie driver will educate veterans and America about the support from leading manufacturers and service providers that enhance the safety and comfort of the 3.5 million professional truck drivers while performing their duties — and provide an incredible head start to one veteran's entrepreneurial career.
The winner will be selected following a year-long competition among veterans, guard members and reservists who have made the successful transition in the trucking industry following military service.
The winner's T-680 truck boasts a stamped aluminum cab and integral sleeper, and has a manufacturer's suggested retail price of approximately $155,000. Additionally, the campaign will recognize the employer and CDL credentialing institution that hired and trained the winner.
America's trucking industry has long been supportive of our nation's military families, and several major carriers boast a driving population comprised of more than 30 percent veterans.
Creating Transition Trucking
The "Transition Trucking: Driving for Excellence" campaign, launched in the spring of 2016, is part of an overall effort to inspire the hiring of more veterans, national guard members, and reservists into the trucking industry. As the main part of the campaign, deserving veteran drivers who had made a successful transition from military service to the trucking industry were able to participate in a chance to win the truck.
VETERAN OUTREACH
Now on its 4th year, the Transition Trucking: Driving for Excellence award will follow its successful marketing model that has reached thousands of transitioning and recently transitioned service members within all service branches—including those within the United States and many overseas.
FINALISTS
Each cohort of finalists is honored during a dinner at the George W. Bush Library and Museum. These men and women have the rare opportunity to walk through the presidential museum, taking a moment to reflect on their military service and how it plays a role in American history. Then, they sit down to dinner especially set aside to give the group insight into each finalist, showcasing why each one of them are deserving of the ultimate prize.
Following this event, finalists are again recognized at the Great American Trucking Show (GATS) where the Final 3 are announced.
PUBLIC VOTES CAST FOR AMERICA'S FAVORITE WINNER
Each Transition Trucking finalist displayed exceptional success in the trucking industry and tied that achievement in some way back to their military training and displayed incredible examples of what veterans can accomplish after they transition from the military into civilian careers.
Previous winners
Our reigning champion is Quinton Ward, a U.S. Army Veteran who transitioned from service as an E5 Sergeant. Born at Fort Polk Louisiana to a military family, the military has been in Quinton Ward's blood from birth. During his military career, he worked as a Mechanic, Instructor and Career Counselor and was medically retired in 2010. After six years of undergoing medical treatment, with his service dog Kirra by my side, Quinton began to seek a new career. Utilizing the VA Vocational Rehabilitation Program, Quinton graduated with a CDL-A in Fountain, Colorado and joined Werner Enterprises.
2017 winner Gregg Softy graduated from the United States Military Academy at West Point spent more than 28 years of distinguished active duty in the Army before retiring as a Lieutenant Colonel to begin a second career at Stevens Transport after receiving his MBA degree.
"I feel my military career has prepared me for the responsibilities and challenges that come with driving a truck and being in this industry. Trucking, like the military is a "people business." The military has instilled in me the imperative of treating everyone with dignity and respect regardless of position or job. Hand in hand with leadership is communication skills – the ability to clearly communicate any message to a variety of audiences."
2016 winner Troy Davidson is a Navy Veteran from Pensacola, FL who drives professionally for Werner Enterprises. During his military service, Troy was an E-5 Jet Engine Mechanic and received the Navy Good Conduct Medal (twice), the National Defense Medal, and the Navy Achievement Medal. Since his nomination, Troy was promoted to become a driver trainer to help guide the newest members of the trucking industry become excellent drivers.
"This is a life changing event," Troy said as he took the keys to his new Kenworth T680 at the U.S. Chamber of Commerce where the announcement took place. "I'm not going to let anybody down. It's very humbling, and I am honored to be here today to accept the keys of that pretty truck out there."
205,000
ESTIMATED NUMBER OF TRANSITIONING SERVICE MEMBERS EXITING THIS YEAR
15,000
SERVICE MEMBERS DIRECTLY PRESENTED TO ABOUT THE TRANSITION TRUCKING: DRIVING FOR EXCELLENCE AWARD
8
MILITARY INSTALLATIONS WHERE THE KENWORTH T680 TRUCK WAS DISPLAYED
580,000
PUBLIC VOTES CAST FOR AMERICA'S FAVORITE WINNER
Nomination Period OPens
Employers and credentialing institutions (CDL schools) are able to view and download the Transition Trucking: Driving for Excellence nomination packet. Once completed, they will send to nominations@fastport.com for consideration.
Top 10 Recognized, Final 3 Announced
To honor all of the finalists, FASTPORT will host the Transition Trucking nominees and nominators at the George W. Bush Library and Museum as well as the Great American Trucking Show the following morning. At GATS, the Final 3 will be announced on stage.
Nomination Period Ends
Nominators are able to submit their final completed packets to nominations@fastport.com (up to 5 drivers nominated total). They will receive a confirmation of receipt for each nomination packet received.
1 October - 1 November 2019
Public Voting Begins
Video footage of the Dallas events and interviews with the Final 3 will be posted on the transitiontrucking.org website for the general public to view and vote on. This voting is an important determiner for the Selection Committee as they make their ultimate choice for the next Transition Trucking award winner.
Top 10 Announced
The pool of candidates will be combed through to determine the Top 10 finalists who will go on to the Selection Committee. The finalists with the best testimonials, essay portion and supplemental materials will move on to this next step.
Winner Announcement
The Final 3, along with industry professionals, military officials and media outlets, will gather at the U.S. Chamber of Commerce in the Hall of Flags to hear the final award announcement. The winner will drive away in the Kenworth T680 truck and start on the road toward an entrepreneurial career.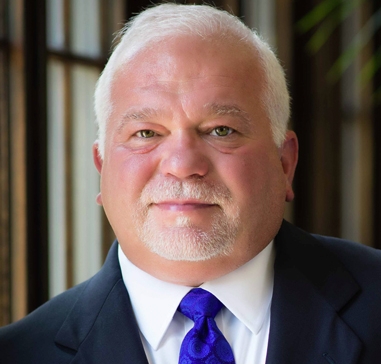 Nominate a deserving driver today by downloading and completing the packet below. Once completed, send to nominations@fastport.com for consideration.